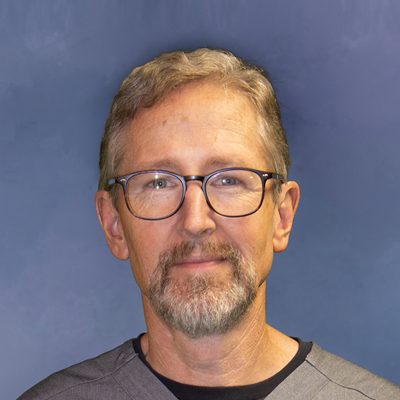 Chiropractor
Dr. Pat Luse D.C.
Pat Luse grew up in the Siouxland area and attended school in Sloan, Iowa. He studied pre-med at the University of South Dakota and continued his education at the National College of Health Sciences in Lombard, Illinois. There, he received his Bachelor of Science and Doctor of Chiropractic degrees, respectively.
Dr. Pat Luse is among the most highly trained chiropractors in America today. He has earned the rare distinction of holding degrees in both Chiropractic Medicine and Chiropractic Orthopedics.
He has gone on to receive certifications in Spinal Rehab and Spinal Trauma. He has successfully treated thousands of seriously injured patients. He is also a certified lifestyle coach and helps patients regain their health by changing their lifestyle.
God is a priority in the lives of Pat and wife, Teresa, who are very actively involved with their family (5 sons and 3 daughters), their church, and their community.
Dr. Luse has practiced in South Sioux City, Nebraska for over 35years and has helped thousands regain their health. Tri-State Physicians and Physical Therapy Clinic has achieved a degree of success, which places it among the top 1% of chiropractic clinics in the country. Dr. Luse is nationally known for his work in the field of chiropractic and has earned the prestigious "Excellence in Chiropractic Service Award".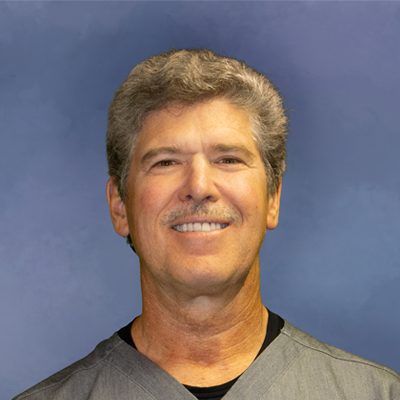 Chiropractor
Dr. Tim Luse D.C.
Dr. Tim Luse attended high school in Sloan, Iowa and also Nebraska Christian High School in Central City, Nebraska. Dr. Tim graduated from Nebraska Christian High School in 1976. Dr. Tim graduated from Greenville College in 1978 and then went on to National College of Chiropractic, where he graduated with his Chiropractic Degree, in 1981. In 1982 Dr. Tim began practicing Chiropractic in South Sioux City, Nebraska.
Dr. Tim specializes in Acupuncture.
Dr. Tim and his wife Sheila have 8 children (Gage, Skylar, Wrynn, Hart, Rogan, Nahum, Eden and Timmy. They also have 3 grandchildren.
Dr. Tim and his family reside in the Sergeant Bluff/Morningside area. Dr. Tim enjoys spending time with his family, riding his motorcycle, target shooting and growing wine vines.
Dr. Tim enjoys chiropractic care because of the quick and lasting results the patient receives without the use of medications.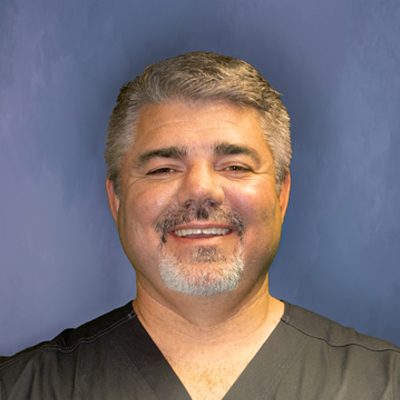 Chiropractor
Dr. Scott Patrick D.C.
Dr. Scott Patrick, B.S., D.C., P.C., is a siouxland native and has been practicing here since 2001. He studied Pre-Med at the University of South Dakota and then received his Doctorate at Cleveland Chiropractic College.
Dr. Scott is licensed in both Iowa and Nebraska. He is also a member of the NCPA (Nebraska Chiropractic Physicians Association) and the ICS (Iowa Chiropractic Society).
His techniques include manual diversified, Gonstead, cox flexion-distraction, instrument assisted, extremity adjusting plus many more. He has special interests in diagnosing and treating athletic and accident injuries along with pre and post-pregnancy, head, neck, and back pain among many other areas of pain management.
Dr. Scott and his wife Vivian have 4 children (Collin, Cara, Caiden, and Cameron). They keep busy year-round with the children's various activities including hockey, baseball, football, basketball, volleyball, softball, and music. Dr. Scott enjoys spending time with his family. He also enjoys refereeing football, helping coach his children in hockey and other sports.
Having a Medical, Chiropractic, and Physical Therapy Clinic all in the same practice, Dr. Patrick is excited that the patient can get the best care they need to recover faster, without having to go to multiple facilities for their condition.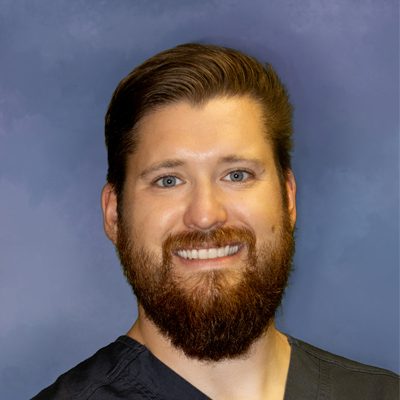 Chiropractor
Dr. Gage Luse D.C.
Dr. Gage Luse B.S., D.C. was born and raised in the siouxland area. He attended Morningside Christian School for several years then transferred to Sergeant Bluff-Luton high school to graduate in 2007.
He then went to Northwestern Health Sciences University to achieve his B.S. in human health sciences in 2012 and then went to Northwestern Chiropractic College to earn his doctorate of chiropractic in 2015.
Dr. Gage resides in Homer, Nebraska. He specializes in Diversified Manuel therapy and Graston technique.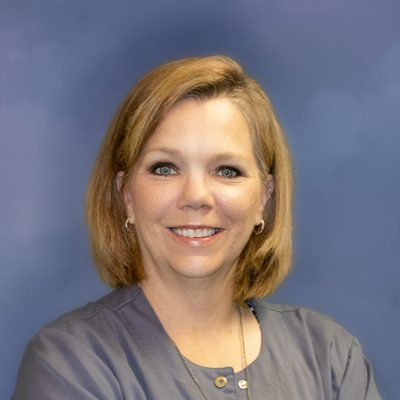 Nurse Practitioner
Dawn Bricker APRN
Dawn Bricker, APRN joined Tristate Physicians and Physical Therapy in February 2019, and is accepting new patients. Dawn has been in the healthcare profession for 21 years. She received her BSN from the University of Phoenix and her MSN-FNP from Clarkson College in Omaha, NE. Dawn's scope of practice encompasses primary care, health promotion, disease prevention, diagnosis and management of common and complex healthcare issues.
Born and raised in North Dakota, Dawn now resides in Sioux City with her husband and 2 children.
Dawn's experience in health care covers a wide range of health care settings including: critical Care, neonatal nursing, family health care, and community health.
Her message- I have a true desire to promote a positive healing experience with a patient centered approach to healthcare.
Family Nurse Practitioner
Katherine (Kathy) Coyle APRN
Katherine (Kathy) Coyle APRN is a lifelong resident of Sioux City, Iowa. She began her nursing studies at St. Luke's School of Nursing. She went on to earn a BSN at Briar Cliff University and a MSN from Creighton University, with a practice role of Family Nurse Practitioner.
Kathy is licensed to practice in Iowa and Nebraska, and is certified by the American Nurses Credentialing Center. She is a member of the American Nurses Association and the Iowa Nurse Practitioner Society.
Healthcare settings where Kathy has experience includes hospital, nursing home, occupational health, hospice, home health, and nurse educator, to name a few. In fall of 2015, she joined Tri-State Physicians Clinic and Physical Therapy where she is the Family Nurse Practitioner in the medical department.
Areas of her life that bring great joy and what she is passionate about are her faith, grandchildren, Golden Retrievers (Quinci and Blair), reading, and all things gardening. She is a certified Iowa Master Gardener, a certification she earned in 1987.
The Physical Therapy Team


OFFICE HOURS
---
Monday
8:00am - 6:00pm
---
Tuesday
8:00am - 6:00pm
---
Wednesday
8:00am - 6:00pm
---
Thursday
8:00am - 6:00pm
---
Friday
8:00am - 6:00pm
---
Saturday
8:00am - 10:45am
---
Sunday
Closed
Tri-State Physicians &
Physical Therapy Clinic