Fast, Caring Pain Relief!
Producing Outstanding Results
Chiropractor South Sioux City NE
Welcome to Tri-State Physicians and Physical Therapy Clinic located in South Sioux City! At our multidisciplinary clinic employing doctors of chiropractic, medicine, and physical therapy, we do our best to get you feeling great, fast. We are here to help you gain an understanding of how our South Sioux City chiropractors can help you and your family.
Welcome to Tri-State Physicians & Physical Therapy Clinic
Our clinic was established in 1980 and has grown to be one of the biggest multidisciplinary clinics in the Midwest. The providers we employ, the services we provide, and the years of experience we have make us highly qualified to help you with your health care needs.
Sioux City is the hometown of most of the doctors employed by our clinic. For decades now we have strived to provide the best chiropractic and healthcare services available. Our doctors have been awarded the Excellence in Chiropractic Service award, the Outstanding Doctor award, and other prestigious recognitions. Our years of experience and advanced training set us apart from every other clinic. We want to be your choice for chiropractic in Siouxland, Sioux City, South Sioux City, and North Sioux City.
From Sioux City, take the highway 20 bridge and the first exit, Dakota Avenue, and we are the first building on the right. From South Sioux City, head south on Dakota Avenue until you hit 39th Street, and we are the first building on the left.
Services That We Offer...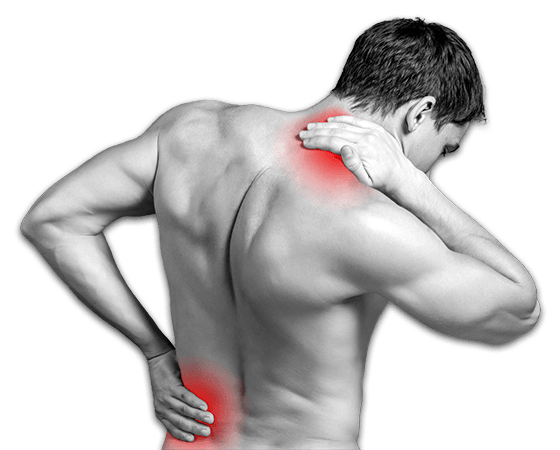 WE TREAT A VARIETY OF ISSUES IN OUR CLINIC INCLUDING:
Headaches
Neck pain
Middle and lower back pain
Sciatica
Scoliosis
Migraines
Knee
Ankle and foot pain
Shoulder
Elbow and wrist pain
Fibromyalgia
Plantar fasciitis
Back screenings
Post and pre surgical physical therapy
Gait rehabilitation
General pain management
Postural education
Cardiovascular and diabetes help
Fatigue
Increase sex drive
Decrease cholesterol
Decrease medication
Cold flu fevers
Cough
Ear infections
Sore throat
UTI
D.O.T. physicals
We would be honored to have you check out our large modern facility and experience the best healthcare available. Call 402-494-5173 to schedule an appointment.